As the final countdown begins with just one month remaining, thorough preparation takes center stage.
When your non-profit entity has committed to pursuing a low-power FM license and established a connection with an advocate to streamline the paperwork, the next pivotal step is to gather all the necessary components. Time is of the essence, but there is ample opportunity to meticulously assemble everything. The application window for the Federal Communications Commission (FCC) is scheduled from December 6th to 13th. A wealth of information about the LPFM service awaits on our website. Discover the indispensable components required for your LPFM application:
Organizational Documentation or Government Charter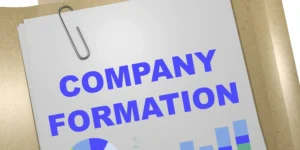 Fulfilling this requirement involves submitting your non-profit's Articles of Incorporation to the FCC along with the LPFM application. If your non-profit is yet to be incorporated at the state level, expedite the process, which typically takes only a few days. We can handle this for you if needed. Pay attention to specific details outlined in relevant resources to ensure compliance. Importantly, Federal 501(c)3 tax-exempt status is not a prerequisite for applying for an LPFM license.
Controlling Members' Names and Addresses
Every organization seeking an LPFM permit must furnish the FCC with a comprehensive list of its controlling members. For non-profit organizations, this entails providing a detailed list of board members, including residential addresses and voting percentages. To meet the criteria for being considered local, either the organizational headquarters must be within 10 miles of the proposed transmitter site, or 75 percent of the board members must reside within that radius. This extends to 20 miles outside of Nielsen top 50 Radio Markets.
Educational Statement
Submission of an Educational Statement accompanies every organization's LPFM application. This statement should delve into the organization's educational objectives, elucidating how introducing an FM broadcast will actively contribute to those goals. Ensure the statement is rich in pertinent details, such as accreditation documents for educational institutions, specific program examples, and a sample weekly schedule. While the FCC won't delve into the minutiae, they are keen on understanding how the allocated frequency will be a beacon for community enlightenment. The educational statement becomes a documented part of the organization's public record.
Tower Site Assurance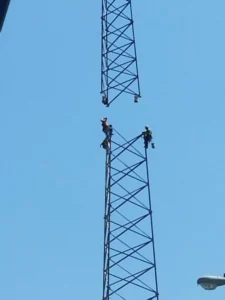 It's imperative that your organization secures a location for the transmission tower and provides reasonable assurance for antenna installation. Submit exact longitude and latitude coordinates to the FCC, ensuring precision to avoid disqualification. Engage in a detailed discussion with the property owner, establishing a "meeting of the minds" in FCC parlance. At this stage, a formal property contract is unnecessary, but you must provide the FCC with the property owner's name and phone number for verification.
Selected Channel and Engineering Study (if required)
Leverage our FCC Channel Finder to identify available frequencies in your area and at your tower-site location. Channel selection involves considering factors such as interference and competition. This should only be used to determine if there is a frequency available and whether to move forward. New FM stations must adhere to distance separations from existing stations. An engineering study will be necessary if the chosen frequency has pre-existing stations on adjacent channels. This study serves as evidence that the new signal won't cause interference. Given the specialized nature of this work, professional assistance is highly suggested.
For additional guidance on LPFM applications, non-profits can explore support from relevant organizations with expertise in the field. As the deadline approaches, the emphasis on crafting a robust and unique application is crucial before strategizing for success.