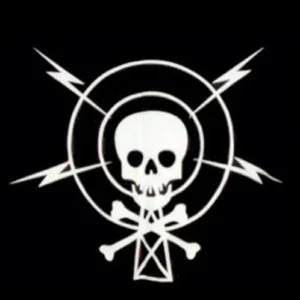 With the enactment of the Preventing Illegal Radio Abuse Through Enforcement (PIRATE) Act in 2020, a new chapter unfolded for the FCC, empowering it to impose more substantial fines on pirate radio station operators to deter illicit activities. In alignment with this objective, the FCC has put forth proposed fines totaling $6.4 million against multiple pirate radio operators situated in the Bronx and Brooklyn in New York City, as well as in the neighboring city of Mount Vernon.
In today's regulatory actions, the FCC has suggested the maximum penalty permissible under the PIRATE Act, amounting to over $2.3 million, against Johnny Peralta. Peralta is accused of operating an unlicensed radio station named La Mia Radio in the Bronx since 2018, a fact confirmed by the FCC's Enforcement Bureau during a New York pirate radio sweep in 2022-2023.
Furthermore, the commission has recommended the highest fine against Dexter Blake for his suspected operation of a pirate station called Linkage Radio in Mount Vernon, located just north of the Bronx.
The FCC has also proposed a forfeiture of $1.8 million against Matthew Bowen for 89 alleged violations of FCC rules due to the continued operation of a station known as Triple9HD in Brooklyn.
These proposed actions, presented in the form of notices of apparent liability (NALs), necessitate operators to either remit their fines or submit a written statement seeking a reduction or cancellation of the proposed forfeiture. The implicated parties are provided with a 30-day window to respond.
Chairwoman Jessica Rosenworcel stated, "In the PIRATE Act, Congress upped the ante. It increased the penalties for those who transmit unauthorized signals over the FM and AM radio bands because they can compromise public trust in this service and jeopardize the broadcasting of emergency alerts. This means higher fines and more regular enforcement sweeps in our largest radio markets."
Rosenworcel credited FCC field agents for their efforts in tracking the three alleged pirate radio operators in her statement. She emphasized that the proposed fines demonstrate the agency's commitment to fulfilling its broadcast enforcement duties under the PIRATE Act and acting as responsible stewards of the public airwaves.
The FCC persists in its campaign against pirate operators through these actions, having recently confirmed a record fine of $2.3 million against operators of another unlicensed station in New York City.
While the Enforcement Bureau's tally of fines against pirate operators has shown steady growth this year, assessing the FCC's success in collecting fines proves challenging. History indicates difficulties in collecting funds from "fly-by-night" unlicensed broadcasters. The FCC asserts that unpaid fines are referred to the Department of Justice for collection.
The PIRATE ACT also grants the FCC authority to pursue landlords hosting the operations of suspected illegal radio stations. In March, the FCC issued letters to 16 landlords in the New York City area, demanding evidence that illegal broadcasts on their properties have ceased and requesting identification of the individuals involved.