Radio License Application Engineering Assistance
Easy LPFM Radio Licensing
Our group of committed engineers specializes in FCC Regulations for LPFM Radio Station License applications and is fully prepared to help you secure your new Low Power FM Radio License!
We're here to guide you through this remarkable journey. Nexus, your trusted partner in broadcast radio solutions, has successfully facilitated the establishment of hundreds of non-commercial and commercial FM and  LPFM radio stations throughout the United States. Our expertise doesn't stop there; we've extended our support to countless other radio installations nationwide.
Whether you're an individual or an organization, we stand ready to assist you in bringing your radio station dreams to life.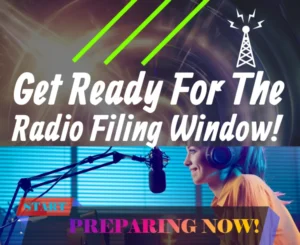 Full Service
As seasoned broadcasters ourselves, we understand the ins and outs of the radio industry like no other. Our firsthand experience enables us to provide unmatched support at every step of your radio station journey. At Nexus, we offer a comprehensive suite of services to guide you through the entire process of launching and operating a licensed FM, AM, or Low Power FM radio station in the United States.
We handle the entire licensing process with the FCC,
ensuring a seamless and hassle-free experience.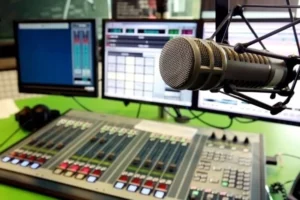 Our comprehensive Radio services include:
Launching New LPFM Radio Stations
Preparing and Submitting FCC Engineering Applications for Upgrades and New Licenses
Conducting In-Depth Studies to Uncover Upgrade Potential for Your Existing LPFM Radio Station
Assistance with Petition Preparation, Petition Responses, Enforcement Responses, or Consultation on Any Broadcast-Related Matter
Don't miss this golden opportunity! Reach out to us immediately if you're considering filing for a new low power FM radio station or if you require modifications ahead of the upcoming window. We're your dedicated partner in radio success, and we're here to make your radio ambitions a reality. Let's bring your station to life together!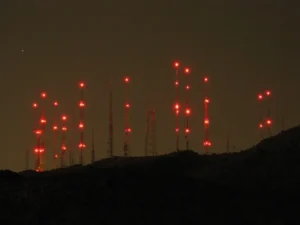 LPFM Radio Licensing Expertise:
LPFM Radio Studio and Antenna Selection:
We help you pinpoint the optimal studio and antenna location for your station, optimizing your reach and coverage.
LPFM Radio Equipment Sourcing:
Our team sources all the necessary equipment for your station, providing you with top-quality tools for a successful launch.
LPFM Radio Automation Software:
We set up state-of-the-art radio automation software to streamline your station's operations.
Low Power FM Radio Studio Setup:
Our experts install studio equipment, ensuring a professional and functional workspace for your team.
LPFM Radio Operations / Training:
We provide comprehensive training on how to use all the equipment, empowering you to operate your station with confidence. Nexus Broadcast is your one-stop solution for all your broadcasting needs. Our in the broadcasting community speaks for itself, built on a legacy of innovation and excellence that dates back to 1985. We've been broadcasting outside the box for nearly four decades, and we're here to help you make your mark in the world of radio. Your success story starts here with Nexus Broadcast!
LPFM Radio FAQ
To search for answers within this LPFM Radio FAQ, simply utilize the search bar located at the top of any page on nexusbroadcast.com. Alternatively, you can explore specific topics by either clicking on the items listed below or by using the drop-down menu found at the top of each FAQ question page. If you have a query that hasn't been covered on our website, please don't hesitate to reach out, and we'll make every effort to update this Low Power FM Radio FAQ to reflect changes and address new inquiries.  You'll find our complete FAQ section here.
Ready to Get Started?
Reach out to us for a complimentary telephone consultation. Allow us to collaborate with you to determine the most effective next steps for your LPFM radio station application. Time is very limited and running out quickly.  While the Window is opening on December 6th, 2023, it is important to start now as it can take some time to coordinate every aspect of this process prior to the filing window opening day.